You Searched For : #88810-IN #49979-IN #8882-IN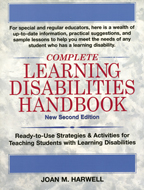 Complete Learning Disabilities Handbook
(

#8882-IN

)

Joan Harwell

This book includes a wealth of up-to-date information, practical suggestions, and simple lessons to help you meet the needs of students with learning disabilities.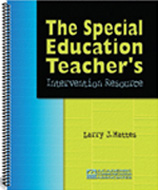 Special Education Teacher's Intervention Resource
(

#49979-IN

)

Larry J. Mattes

This book includes a comprehensive collection of lists, forms, and resources designed for use in special education programs. You'll find resources for teaching reading, writing, vocabulary, grammar, and social skills.