You Searched For : #8881-IN #8886-IN #49979-IN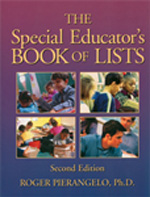 Special Education Teacher's Book of Lists
(

#8881-IN

)

Roger Pieerangelo

This time-saving resource includes 192 reproducible lists with useful facts that cover assessment, diagnosis, remediation, legal information, and other topics.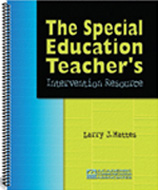 Special Education Teacher's Intervention Resource
(

#49979-IN

)

Larry J. Mattes

This book includes a comprehensive collection of lists, forms, and resources designed for use in special education programs. You'll find resources for teaching reading, writing, vocabulary, grammar, and social skills.