You Searched For : #49970-IN #49954-IN #40084-IN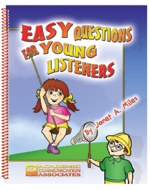 Easy Questions for Young Listeners
(

#40084-IN

)

Janet Miles

Ages 2.5 through 5. Each lesson in this book includes a short story, an illustration, and questions to ask the child.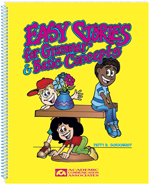 Easy Stories for Grammar and Basic Concepts
(

#49970-IN

)

Patty R. Schuchardt

Here is a collection of easy stories that you can use to teach pronouns, possessive form, present progressive, present and past tense verbs, spatial concepts, and other structures.