You Searched For : #49954-IN #40693-IN #40084-IN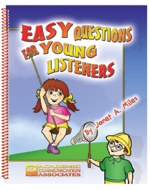 Easy Questions for Young Listeners
(

#40084-IN

)

Janet Miles

Ages 2.5 through 5. Each lesson in this book includes a short story, an illustration, and questions to ask the child.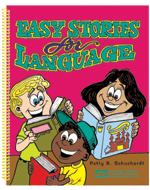 Easy Stories for Language
(

#40693-IN

)

Patty R. Schuchardt

Ages 3 through 7 The stories and activities are designed for children who experience difficulty answering questions, focusing attention, or describing a sequence of events.