You Searched For : #4987-IN #40083-IN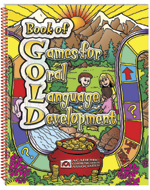 Book of Games for Oral Language Development (Book of GOLD)
(#40002-IN)
Academic Communication Associates
Ages 5 through 8. Stimulate the development of receptive and expressive language skills as children play high interest language games.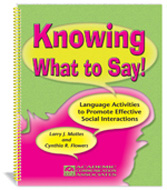 Knowing What to Say! Language Activities to Promote Effective Social Interaction
(

#4987-IN

)

Larry J. Mattes and Cynthia R. Flowers

Ages 10 through 17. Students with language-learning disabilities often have difficulty using language appropriately in various social contexts.