You Searched For : #49703-IN #49976-IN #40581-IN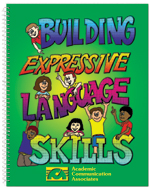 Building Expressive Language Skills
(

#49703-IN

)

Academic Communication Associates

Ages 5 through 16. The activities in this book can be used to develop proficiency in both the structural and functional aspects of communication!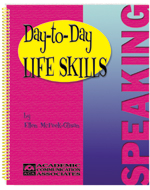 Day-to-Day Life Skills: SPEAKING
(

#49976-IN

)

Ellen McPeek Glisan

Ages 11 through adult. Develop vocabulary and language skills relating to a variety of daily life activities.