You Searched For : #49703-IN #4539-IN #4537-IN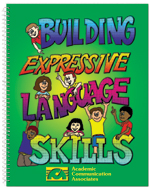 Building Expressive Language Skills
(

#49703-IN

)

Academic Communication Associates

Ages 5 through 16. The activities in this book can be used to develop proficiency in both the structural and functional aspects of communication!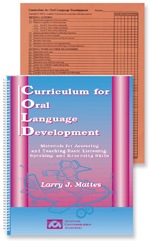 Curriculum for Oral Language Development - COMPLETE KIT with Profile Cards
(

#4537-IN

)

Larry J. Mattes

Ages 5 through 11 Build language skills using activities that help children function more effectively in the classroom setting.



Curriculum for Oral Language Development- Package of Profile Cards
(

#4539-IN

)

Package of profile cards for the Curriculum for Oral Language Development